TEETH STRAIGHTENING
Our Orthodontists Have Plenty Of Ways To Enhance Your Smile
TEETH STRAIGHTENING TREATMENT EL CAJON, CA
WHO COULD BENEFIT FROM BRACES?
Although braces are known for straightening teeth, they are known for a host of other oral health benefits.
Braces are a great option for people of all ages who want to improve their smiles. They can be used to correct misaligned teeth, overcrowded teeth, improper bites, and other issues. People who have gaps between their teeth, crooked teeth, or an overbite may also benefit from braces. Correcting these issues can help improve the appearance of your smile, making you look and feel more confident.
BRACES EL CAJON, CA
WHAT BRACES OPTIONS ARE THE BEST OPTION FOR YOUR TEETH STRAIGHTENING NEEDS?
We provide many types of teeth aligners to help you treat various conditions and finally get your perfect smile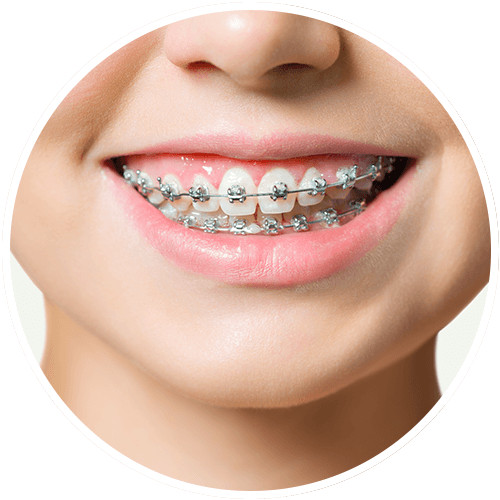 METALLIC BRACES
Metallic braces are made up of a combination of brackets and wires that are attached to the teeth. They work by gently adjusting the teeth into the correct position over time. Metallic braces are the most common type of braces and are used to treat a range of issues, including overcrowded teeth, gaps between teeth, and crooked teeth. Metallic braces are more noticeable than other types of braces, but they are generally more affordable and can be an effective way to straighten your smile.
CERAMIC BRACES
Ceramic braces are similar to traditional braces, but they are made of a translucent material that blends in with the natural color of your teeth, making them less noticeable. They are also smaller and smoother, making them more comfortable. Ceramic braces can be used to treat a variety of issues, including overcrowded teeth, gaps between teeth, and crooked teeth. They also have fewer food restrictions than traditional braces.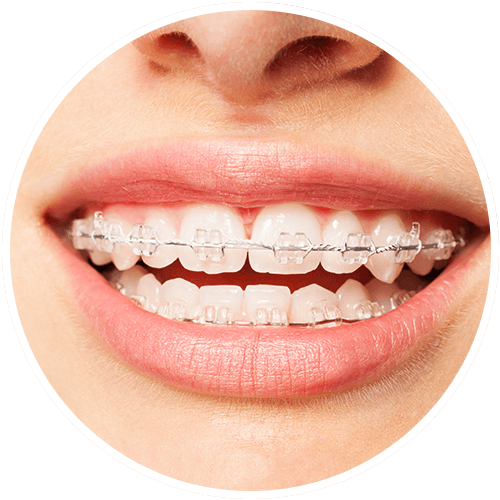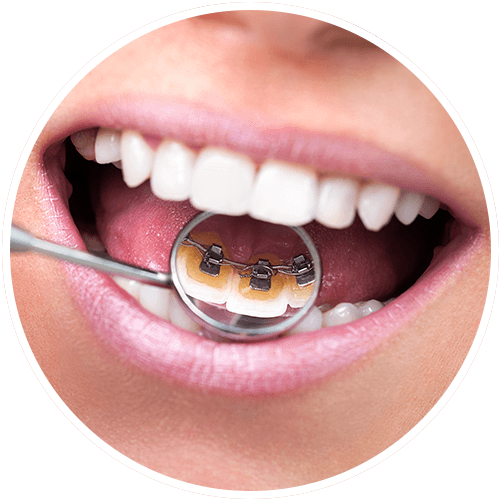 LINGUAL BRACES
Lingual braces are a type of braces that are placed on the back of the teeth, making them nearly invisible. They are custom-made for each patient and can treat a wide range of issues, including overcrowded teeth, gaps between teeth, and crooked teeth. Lingual braces are more expensive than other types of braces, but they offer the advantage of being undetectable.
WE LOVE HELPING YOU GET A HEALTHY & PERFECT SMILE
Get the perfect smile you deserve – book an appointment with our dental clinic now for teeth straightening! Our experienced team of dentists will work with you to create a customized plan that fits your needs, so you can achieve the smile of your dreams. Contact us today to learn more about our teeth straightening options!
TEETH STRAIGHTENING FAQS EL CAJON, CA
FREQUENTLY ASKED QUESTIONS
We have the answers to your questions about teeth straightening
How long do I need to wear a retainer for?
Typically, dentists suggest wearing a retainer for at least 10-20 hours per day for 6-12 months after orthodontic treatment. However, it is important to follow your dentist's instructions and wear your retainer as directed.
Does it hurt to have your bracket braces tightened?
It is normal to feel uncomfortable after having your braces tightened. However, the discomfort is usually mild and should not last more than a few days. Some discomfort may be experienced in the area of the teeth that have recently been adjusted.
What do rubber bands do for my braces?
Rubber bands are often used to help move your teeth into the desired position as you go through orthodontic treatment. They can be used to close spaces between teeth, bring them together, or widen them.
Can I get Invisalign instead of braces?
Yes, Invisalign is an option for those who are looking for an alternative to traditional braces. Invisalign works by creating a series of clear, removable aligners that gradually move your teeth into the desired position. It is a great option for those who want to maintain a more discreet look while achieving their desired result.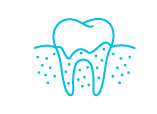 PRO TEETH WHITENING
Professional teeth whitening treatments use special bleaching gels that are much stronger than the kinds of products you can purchase over-the-counter. Your dentist will be able to recommend a specific type of product for your teeth and provide you with custom-fitted trays for optimal results. The process usually takes multiple visits, with each visit lasting around an hour. During the procedure, your dentist will apply the product to your teeth, then use a specialized UV light or laser to activate the bleaching gel. After the treatment, you'll have noticeably whiter teeth!

TEETH STRAIGHTENING
Teeth straightening at a dental clinic typically involves getting fitted for an orthodontic device such as braces or aligners. The process may involve several appointments, with each appointment lasting around an hour. During each appointment, your dentist will take x-rays and impressions of your teeth to help create a customized treatment plan. Your dentist will also discuss the cost of the procedure, the timeline of the treatment, and any potential risks associated with the treatment. Once you've gone through the initial consultation and agreed to the treatment, the dentist can start the process of straightening your teeth.

DENTAL VENEERS
Dental veneers are thin shells made of porcelain or composite material that are placed over the front surfaces of your teeth to improve their appearance. This procedure involves little to no downtime and can help you achieve a more even, whiter smile. Your dentist can tell you more about this procedure and the types of veneers available and recommend which type is best for you.
PREVIEW OUR DENTAL OFFICE IN EL CAJON, CA
VIRTUAL OFFICE TOUR
Book online to get a new patient offer
IN EL CAJON, CA, STUNNING SMILE TRANSFORMATIONS
BEFORE & AFTER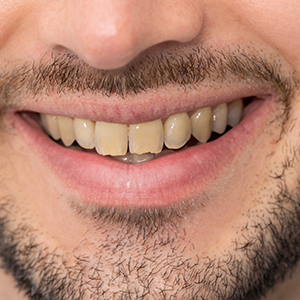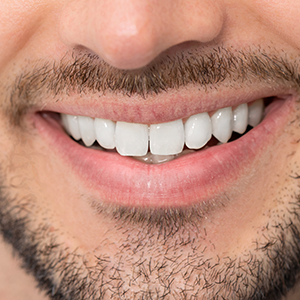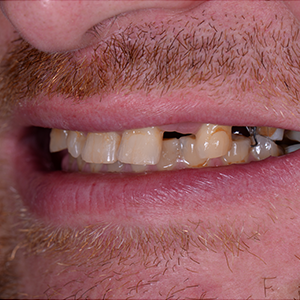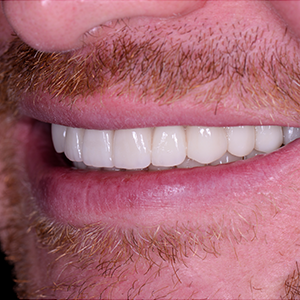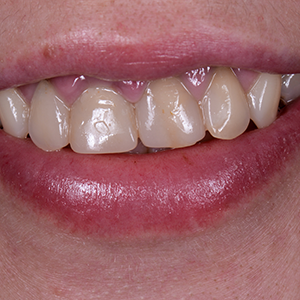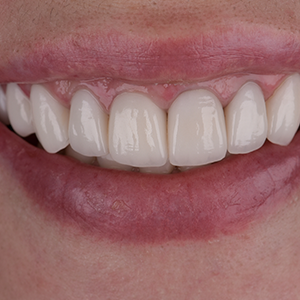 OFFICE HOURS
Mon – Thu 8am – 5pm
Friday 8am – 2pm
Sat – Sun Closed
Location
290 E Douglas Ave. El Cajon, CA 92020
PROFESSIONAL AFFILIATIONS
We are proud members of these dental organizations and accreditations in El Cajon, CA