GUM DISEASE
Take control of your oral health and visit your dentist today to prevent and treat gum disease!
GINGIVITIS EL CAJON, CA
WHAT IS GUM DISEASE/ GINGIVITIS?
Gum disease is prevalent in millions of Americans. Not many people understand its causes. Here is a breakdown.
Gum disease is a progressive condition caused by the buildup of plaque, which is a sticky film of bacteria that accumulates around the teeth and gums. Over time, the bacteria can irritate the gums, leading to inflammation and eventually bone loss, if left untreated. Gingivitis is the earliest stage of gum disease, and if it's caught early and treated, it can be reversed.
SIGNS OF GUM DISEASE EL CAJON, CA
SIGNS OF EARLY STAGE GUM DISEASE
Unfortunately gum disease can creep up slowly. These are some of the signs to be on the lookout for to prevent deterioration.
Gum disease can have a range of symptoms, depending on the stage it is in. In the early stages, you may notice red, swollen and tender gums, gum recession, bad breath, loose teeth, visible pus around your teeth and gums, andbleeding when brushing or flossing. As gum disease progresses, more severe symptoms can include tooth loss and receding gums. It is important to visit your dentist regularly for check-ups and hygiene appointments to help detect any early signs of gum disease.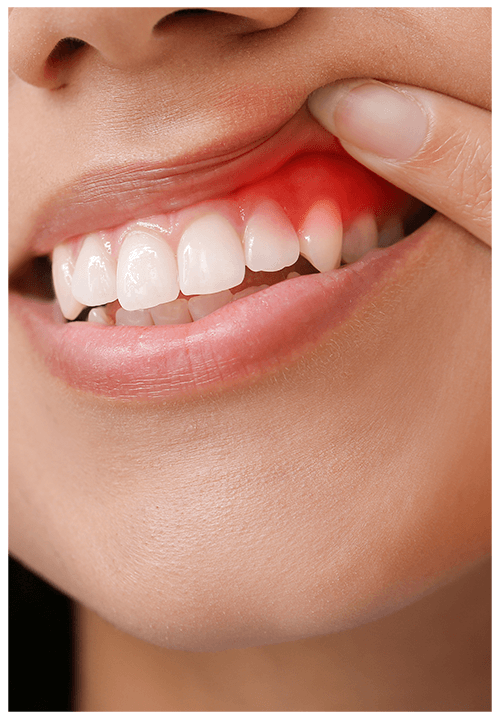 GUM DISEASE TREATMENT EL CAJON, CA
GUM DISEASE TREATMENT OPTIONS
Getting early treatment for gingivitis is important in helping protect your teeth and your general oral health. Here are a few treatment options available to people who suffer from gum disease.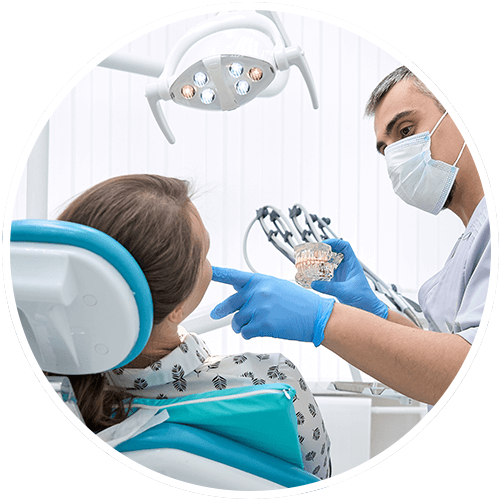 NON-SURGICAL TREATMENTS
Scaling and root planing is a type of non-surgical treatment that involves cleaning and smoothing the infected areas around the roots of the teeth. This helps to remove plaque and tartar that have built up and restore healthy gum tissue. Antibiotic therapies, such as mouth rinses or gels, may be used to help reduce bacteria and inflammation. Finally, regular maintenance cleanings with your dentist can help prevent further build up of plaque and tartar, which can also help manage symptoms of gum disease.
SURGICAL TREATMENTS
Flap surgery, sometimes called osseous surgery, is a procedure used to treat moderate or advanced stages of gum disease. During this surgery, the gums are gently lifted back and away from the teeth, allowing the dentist to remove plaque and tartar build-up that has accumulated below the gum line. Bone or tissue grafts involve taking grafts from another part of your body, such as your chin, and using them to replace missing bone caused by gum disease. This helps to provide stability for the new gum tissue and encourages the regeneration of healthy tissue. Surgical treatments can help reduce inflammation, improve the appearance of the gums, and help reduce symptoms of gum disease.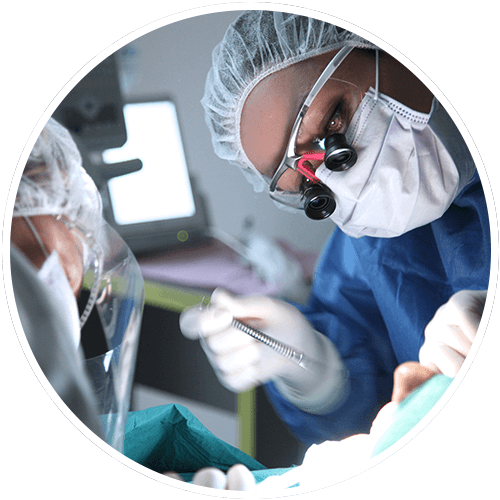 HAVE BLEEDING GUMS AND UNRESOLVED PAIN? YOU NEED QUALITY AND IMMEDIATE GINGIVITIS TREATMENT
At Midway Dental Group, we specialize in the diagnosis and treatment of gum disease. Our experienced dentists will provide you with a personalized assessment and develop a treatment plan suited to your individual needs. From scaling and root planing to flap surgery and bone or tissue grafts, we offer a wide range of non-surgical and surgical treatments to help you manage your gum disease. We also provide smoking cessation support and educational resources to help you learn more about taking care of your gums. Contact us today to book an appointment and get started on the path to healthier gums!
GUM DISEASE FAQS EL CAJON, CA
FREQUENTLY ASKED QUESTIONS
Gum disease is an extremely serious condition. Here are a few of your most asked questions answered
What are the dangers of gum disease?
The dangers of gum disease include increased risk of tooth loss, bad breath, and gum tissue damage. It can also cause chronic inflammation throughout the body leading to an increased risk of stroke, heart attack, and other systemic illnesses.
Is gingivitis reversible?
Yes, gingivitis is reversible. The key to reversing it is through proper brushing and flossing techniques, regular dental cleanings, and avoiding foods and drinks that can damage your teeth and gums.
What causes gum disease?
Gum disease is caused by a buildup of plaque, which is a sticky, soft film composed of bacteria. Poor oral hygiene habits, certain medications, smoking, diabetes, or genetics can all contribute to an increased risk of gum disease.
How can you prevent gum disease?
Gum disease can be prevented by practicing good oral hygiene habits, such as brushing twice a day, flossing daily, using an antiseptic mouthwash, and avoiding cigarettes and alcohol. Eating a balanced diet and visiting your dentist regularly for professional cleanings and checkups can also help maintain good gum health.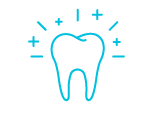 EMERGENCY DENTISTRY
Whether you have a toothache, a chipped or broken tooth, or another issue, our team of experienced dentists is here to help. We understand that dental emergencies can be painful and stressful, and we will do everything we can to provide you with the care you need as quickly as possible. Contact us right away if you are experiencing a dental emergency, and we will do our best to see you as soon as possible.

TOOTH EXTRACTION
Tooth extraction is a dental procedure involving the removal of a tooth or teeth from the mouth. It is done with precision and expertise to ensure the surrounding teeth, gums, and jawbone are not damaged. This service can help restore oral health and prevent further complications associated with an infected or damaged tooth.

ROOT CANAL
Root canal treatment is a dental procedure that is used to repair and save damaged or infected teeth. This procedure involves cleaning out the infected pulp of the tooth, filling the space with an inert material, and sealing off the tooth to prevent further infection. The procedure can be done either in one visit or multiple visits and it is extremely important to maintain good oral hygiene post-treatment in order to reduce the risk of future infection.
PREVIEW OUR DENTAL OFFICE IN EL CAJON, CA
VIRTUAL OFFICE TOUR
Book online to get a new patient offer
IN EL CAJON, CA, STUNNING SMILE TRANSFORMATIONS
BEFORE & AFTER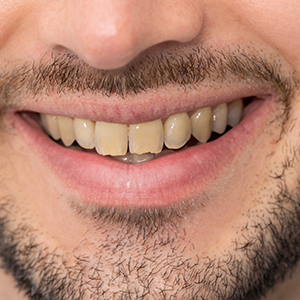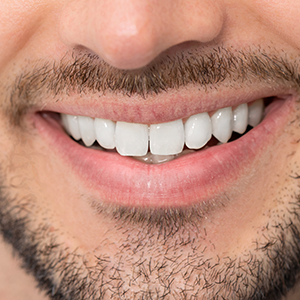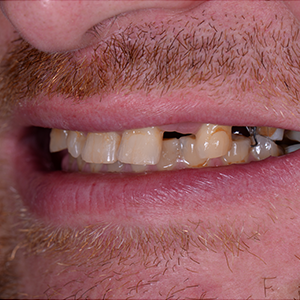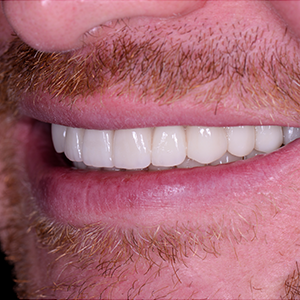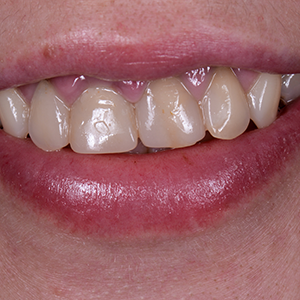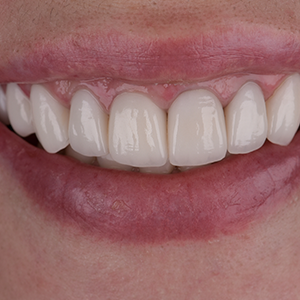 OFFICE HOURS
Mon – Thu 8am – 5pm
Friday 8am – 2pm
Sat – Sun Closed
Location
290 E Douglas Ave. El Cajon, CA 92020
PROFESSIONAL AFFILIATIONS
We are proud members of these dental organizations and accreditations in El Cajon, CA