AESTHETIC DENTISTRY
Boost your confidence with our cosmetic dental services. Whether you need whitening treatments or permanent solutions like veneers, we have the right treatment options.
COSMETIC DENTIST EL CAJON, CA
GET THE SMILE OF YOUR DREAMS
Correcting your smile has never been easier. We offer comprehensive dental treatments that will help you get that white, straight and perfect smile. Dental perfection is around the corner.
Aesthetic dentistry procedures typically involve reshaping and restoring a tooth to improve its size, shape, color, and alignment. This can be done using a variety of dental treatments, such as bonding, veneers, crowns, and whitening. Depending on your needs, an aesthetic dentist can create a personalized treatment plan designed to give you the perfect smile of your dreams. Aesthetic dentistry can be used to achieve the perfect smile of your dreams by correcting any flaws in your teeth, such as misalignment, discoloration, chips, or gaps.
AESTHETIC DENTISTRY EL CAJON, CA
AESTHETIC DENTISTRY SERVICES
We offer a wide range of aesthetic dental services so you can get your dream smile. Here are a few options that can help you get to your goal.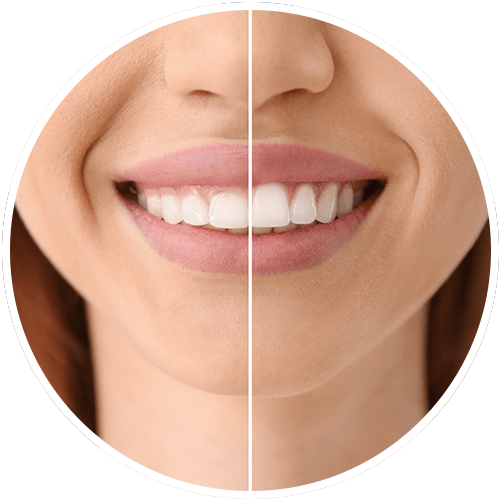 RESHAPING
Reshaping treatments for cosmetic dentistry can involve the use of veneers, crowns, and bridges. Veneers are thin shells that are custom made to fit over your existing teeth. They can help to alter the shape, size, and color of your teeth, improving the overall aesthetics of your smile. Crowns and bridges are used to replace missing or damaged teeth and can help to restore functionality and aesthetics. All of these reshaping treatments are designed to improve the appearance of your smile and can provide long-lasting results with proper maintenance.
WHITENING
Whitening treatments are one of the most popular aesthetic dentistry procedures. Teeth whitening can be used to brighten and improve the color of your teeth, making them look healthier and more vibrant. Typically this is done through the use of bleaching agents, either at home or with the help of an experienced dentist. Whitening treatments can also be done in conjunction with other cosmetic dentistry procedures such as veneers or bonding to enhance your results.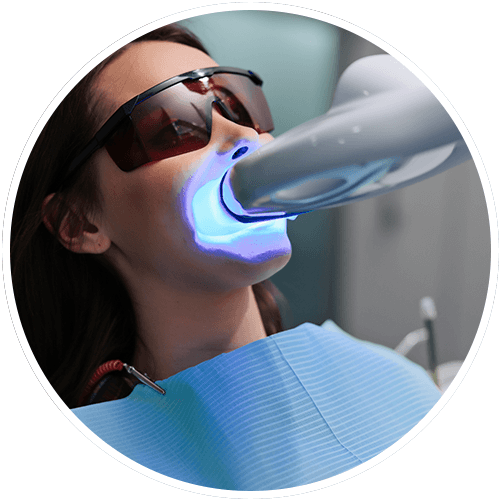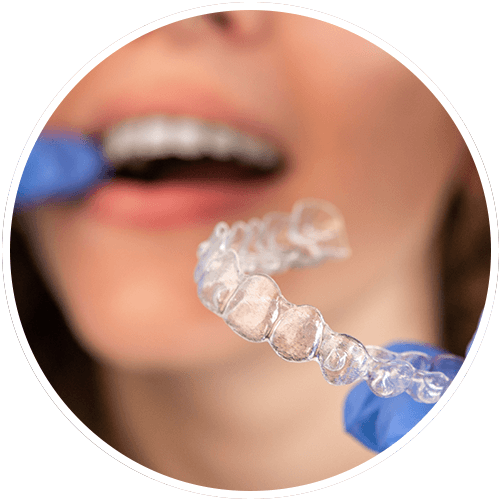 STRAIGHTENING
Aesthetic dentistry straightening treatments can include the use of braces, clear aligners, and other orthodontic devices. These treatments are designed to correct misalignment of the teeth, jaw, and bite, as well as helping to improve the overall aesthetics of your smile. Braces work by slowly and gradually shifting the position of the teeth into the desired position. Clear aligners are virtually invisible and can be used to slowly move the teeth into the desired position without anyone noticing. Invisalign is a popular form of clear aligner that many dentists offer.
A PERFECT SMILE GIVES YOU THE CONFIDENCE YOU NEED.
Transform your smile today and experience the world of aesthetic dentistry! Contact us to learn more about our cutting-edge dental technology and how we can help you look and feel your best.
WHO COULD BENEFIT FROM AESTHETIC DENTISTRY?
Most people have flaws in their smiles. For some it's not a big deal but for others it's a source of insecurity. Get the best options so you can permanently fix your flaws.
Aesthetic dentistry covers a wide range of procedures and techniques, from simple teeth-whitening treatments to more complex procedures such as porcelain veneers or dental implants. Whether you're looking for a subtle tweak or a dramatic overhaul, aesthetic dentistry has the answers. Whether you want to correct chipped teeth or discoloration, our team of experienced professionals can help you achieve your ideal smile. Contact us now to find out how we can help you get the perfect smile.
COSMETIC DENTISTRY EL CAJON, CA
FREQUENTLY ASKED QUESTIONS
A perfect smile creates long-lasting confidence. Here's everything you need to know about aesthetic dentistry and getting a brilliant smile in
Does dental insurance cover aesthetic dentistry?
It depends on your dental insurance provider and the type of procedure. Generally, routine restorative treatments, such as fillings, crowns and root canals, are covered, while cosmetic procedures such as teeth whitening and veneers are not. It's best to speak with your insurance provider for a more detailed breakdown of what is covered.
Where can I find an aesthetic dentist near me?
You can find an aesthetic dentist near you by searching online or asking friends and family for recommendations. Additionally, some major dental insurance providers offer lists of in-network dentists that specialize in aesthetic services. We are also available to cater to all your aesthetic dentistry needs.
Is aesthetic dentistry worth it?
Yes! Depends on your goals and needs. Aesthetic dentistry can be used to correct flaws in your smile, make your teeth look brighter, or even reshape your teeth.
How long does aesthetic dentistry take?
The length of time for aesthetic dentistry procedures can vary depending on the type of procedure. Some treatments such as whitening and bonding can be completed in just one appointment, while more extensive treatments such as porcelain veneers may require multiple visits. Generally speaking, you should expect to have the entire process completed within two to three weeks.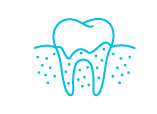 PRO TEETH WHITENING
Professional teeth whitening treatments use special bleaching gels that are much stronger than the kinds of products you can purchase over-the-counter. Your dentist will be able to recommend a specific type of product for your teeth and provide you with custom-fitted trays for optimal results. The process usually takes multiple visits, with each visit lasting around an hour. During the procedure, your dentist will apply the product to your teeth, then use a specialized UV light or laser to activate the bleaching gel. After the treatment, you'll have noticeably whiter teeth!

TEETH STRAIGHTENING
Teeth straightening at a dental clinic typically involves getting fitted for an orthodontic device such as braces or aligners. The process may involve several appointments, with each appointment lasting around an hour. During each appointment, your dentist will take x-rays and impressions of your teeth to help create a customized treatment plan. Your dentist will also discuss the cost of the procedure, the timeline of the treatment, and any potential risks associated with the treatment. Once you've gone through the initial consultation and agreed to the treatment, the dentist can start the process of straightening your teeth.

DENTAL VENEERS
Dental veneers are thin shells made of porcelain or composite material that are placed over the front surfaces of your teeth to improve their appearance. This procedure involves little to no downtime and can help you achieve a more even, whiter smile. Your dentist can tell you more about this procedure and the types of veneers available and recommend which type is best for you.
PREVIEW OUR DENTAL OFFICE IN EL CAJON, CA
VIRTUAL OFFICE TOUR
Book online to get a new patient offer
IN EL CAJON, CA, STUNNING SMILE TRANSFORMATIONS
BEFORE & AFTER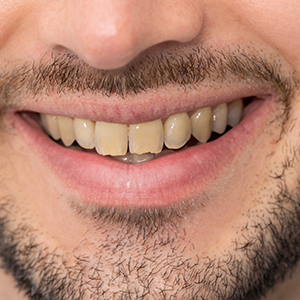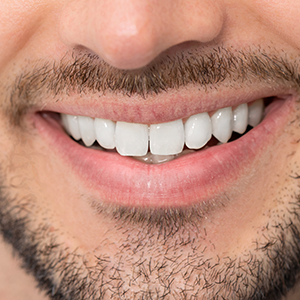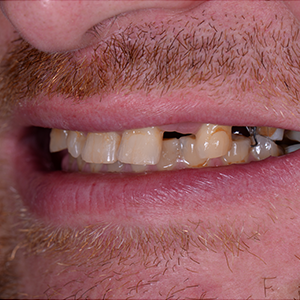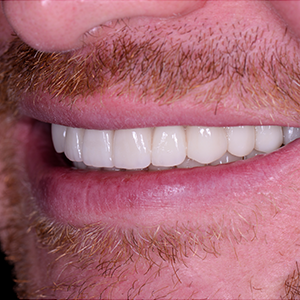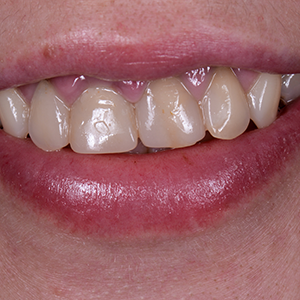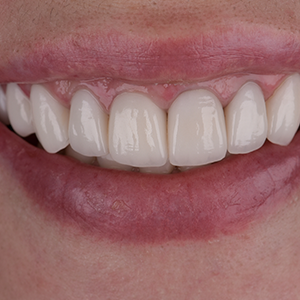 OFFICE HOURS
Mon – Thu 8am – 5pm
Friday 8am – 2pm
Sat – Sun Closed
Location
290 E Douglas Ave. El Cajon, CA 92020
PROFESSIONAL AFFILIATIONS
We are proud members of these dental organizations and accreditations in El Cajon, CA