INVISALIGN
We all want perfectly straight teeth. Invisalign is a quick and effective way of getting that without the need for traditional braces
INVISALIGN EL CAJON, CA
INVISALIGN VS BRACES: WHAT OPTIONS SUIT YOUR NEEDS?
Invisalign takes orthodontics to the next level
Invisalign is a treatment system that uses custom-made aligners to gradually move your teeth into the desired position. It is designed to be more comfortable and discreet than traditional metal braces, as it uses clear plastic instead of metal wires. The aligners are removable, so you can take them out while eating or brushing your teeth. Braces, on the other hand, are fixed onto your teeth and use metal wires to apply pressure to your teeth, helping to move them into their corrected positions. Depending on the severity of your misalignment, one of these options may be better suited for your needs. In general, Invisalign may be a better option for adults who need minor orthodontic adjustments while braces may be more suitable for more complex issues.
AFFORDABLE INVISALIGN EL CAJON, CA
AN AFFORDABLE & CONVENIENT SOLUTION TO TEETH STRAIGHTENING
Invisalign is the preferred solution for getting your teeth perfectly straight
Invisalign is more discreet than traditional braces, since it uses clear plastic aligners instead of metal wires and brackets. The aligners are also removable for up to 2 hours a day, allowing you to eat and brush your teeth without any hindrance. Invisalign also takes less time to achieve the desired results, since no frequent adjustment visits are required. Finally, it is easier to clean than traditional braces, making it easier to maintain good oral hygiene.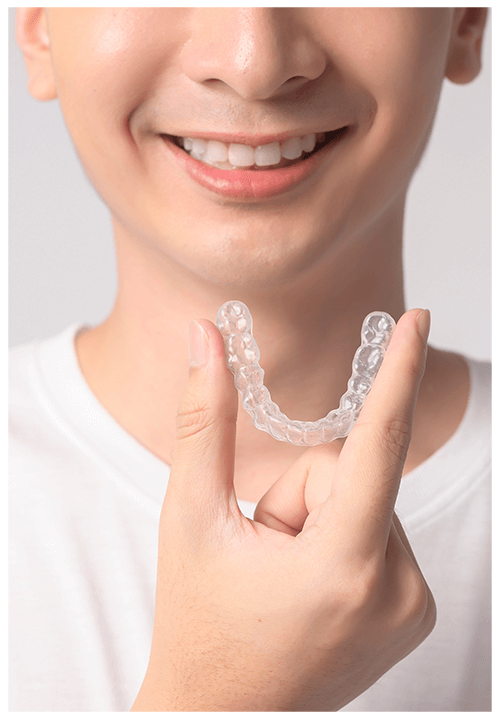 INVISALIGN VS BRACES EL CAJON, CA
WHY IS INVISALIGN THE BETTER OPTION?
See why more people than ever are choosing Invisalign over traditional bracket braces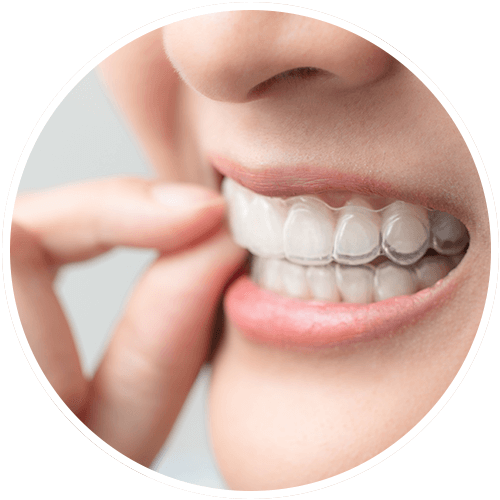 CLEAR ALIGNERS
Invisalign is more discreet than traditional metal braces, as it is made of translucent materials that blend in with your teeth more seamlessly. This can help you feel more confident while undergoing treatment. Additionally, Invisalign may be better than traditional metal braces because they can provide a more customized fit and comfort, as they are made of materials that allow for more flexibility.
MORE COMFORTABLE
Invisalign aligners are made from custom-crafted molds, which provide a snug, comfortable fit for your teeth. Traditional braces, on the other hand, include metal brackets and wires that can press against the inside of your mouth, creating discomfort.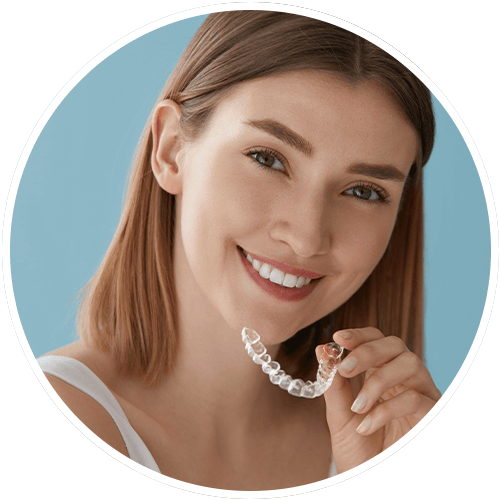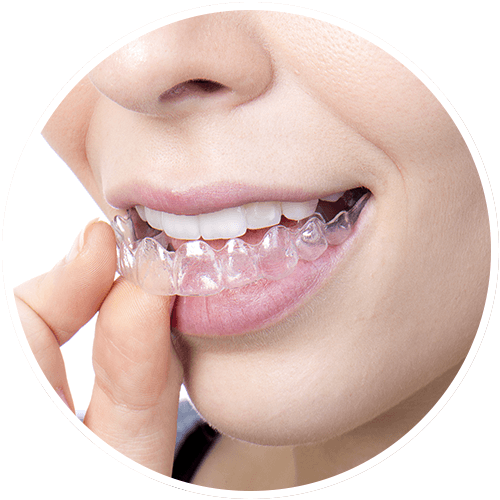 REMOVABLE OPTION
Additionally, Invisalign aligners are removable, meaning you can take them out while eating, brushing, and flossing. This is not possible with traditional braces, making Invisalign a much more comfortable option.
QUALITY TEETH STRAIGHTENING OPTIONS FOR YOUR DENTAL NEEDS
Are you ready to get the smile of your dreams with Invisalign? Visit our dental clinic for a free consultation today to learn more about how Invisalign can help you achieve the beautiful, straight smile you've always wanted!
INVISALIGN FAQS EL CAJON, CA
FREQUENTLY ASKED QUESTIONS
We have the answers to your questions about Invisalign clear aligners
Do I talk to an orthodontist about Invisalign?
Yes, you should talk to an orthodontist about Invisalign. An orthodontist has the expertise and experience necessary to help you determine if Invisalign is the right option for you and to develop a customized treatment plan.
Do clear aligners hurt?
Clear aligners typically don't hurt, but you may experience some discomfort when you switch to a new set of aligners. This is normal and should only last a couple of days. Other common side effects are occasional mild soreness in your teeth and gums, as well as temporary slight inflammation of the lips, mouth, and cheeks.
Why are aligners faster than braces?
Aligners can be faster than braces because they don't require frequent adjustments, which can speed up treatment time. Invisalign aligners are also removable, meaning that they can be taken out while eating or brushing your teeth, which makes them easier and more convenient to use compared to traditional metal braces.
Are Invisalign braces?
Yes, Invisalign is a type of orthodontic braces. It uses a series of clear custom-made aligners to move your teeth in small increments, culminating in a beautiful and healthy smile.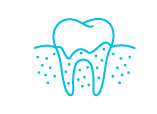 PRO TEETH WHITENING
Professional teeth whitening treatments use special bleaching gels that are much stronger than the kinds of products you can purchase over-the-counter. Your dentist will be able to recommend a specific type of product for your teeth and provide you with custom-fitted trays for optimal results. The process usually takes multiple visits, with each visit lasting around an hour. During the procedure, your dentist will apply the product to your teeth, then use a specialized UV light or laser to activate the bleaching gel. After the treatment, you'll have noticeably whiter teeth!

TEETH STRAIGHTENING
Teeth straightening at a dental clinic typically involves getting fitted for an orthodontic device such as braces or aligners. The process may involve several appointments, with each appointment lasting around an hour. During each appointment, your dentist will take x-rays and impressions of your teeth to help create a customized treatment plan. Your dentist will also discuss the cost of the procedure, the timeline of the treatment, and any potential risks associated with the treatment. Once you've gone through the initial consultation and agreed to the treatment, the dentist can start the process of straightening your teeth.

DENTAL VENEERS
Dental veneers are thin shells made of porcelain or composite material that are placed over the front surfaces of your teeth to improve their appearance. This procedure involves little to no downtime and can help you achieve a more even, whiter smile. Your dentist can tell you more about this procedure and the types of veneers available and recommend which type is best for you.
PREVIEW OUR DENTAL OFFICE IN EL CAJON, CA
VIRTUAL OFFICE TOUR
Book online to get a new patient offer
IN EL CAJON, CA, STUNNING SMILE TRANSFORMATIONS
BEFORE & AFTER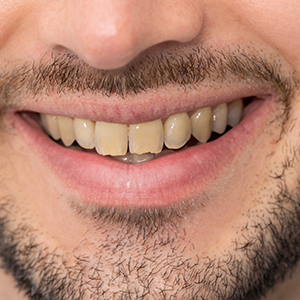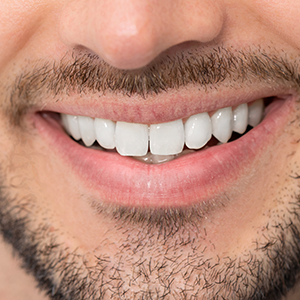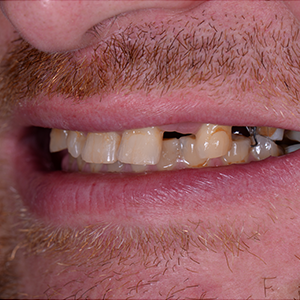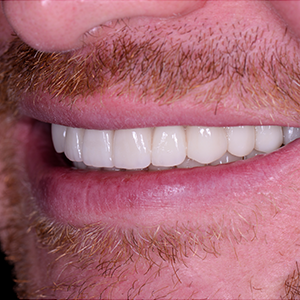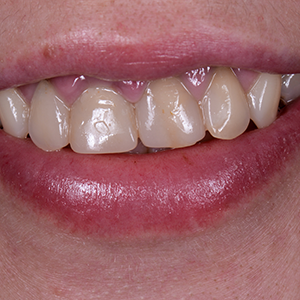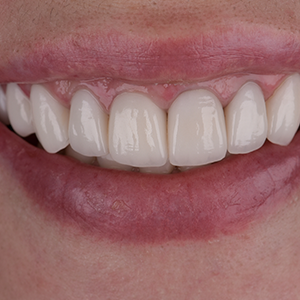 OFFICE HOURS
Mon – Thu 8am – 5pm
Friday 8am – 2pm
Sat – Sun Closed
Location
290 E Douglas Ave. El Cajon, CA 92020
PROFESSIONAL AFFILIATIONS
We are proud members of these dental organizations and accreditations in El Cajon, CA