CROWNS & BRIDGES
Don't let tooth decay or injury ruin your beautiful smile any longer! Come in and learn how modern crowns and bridges can improve your dental health and restore your smile to its former glory!
DENTAL CROWN EL CAJON, CA
AFFORDABLE TOOTH CROWN OPTIONS
Improve your smile with a dental crown in El Cajon. Used to protect and preserve your tooth, crowns are one of the best restorative dental treatments available fixing various issues.
Dental crowns are customized to fit over a decayed or damaged tooth and help to restore its strength and integrity. They can be made from metal, porcelain, or composite resin, depending on the condition of the tooth. Bridges involve placing crowns on adjacent teeth and then attaching a false tooth in between them to replace the missing one. This helps to restore the natural smile and oral function.
TYPES OF DENTAL CROWN EL CAJON, CA
DENTAL CROWN OPTIONS AVAILABLE TO YOU
Restore missing and damaged teeth with our dental crowns and bridges. Get a crown or a bridge placement today!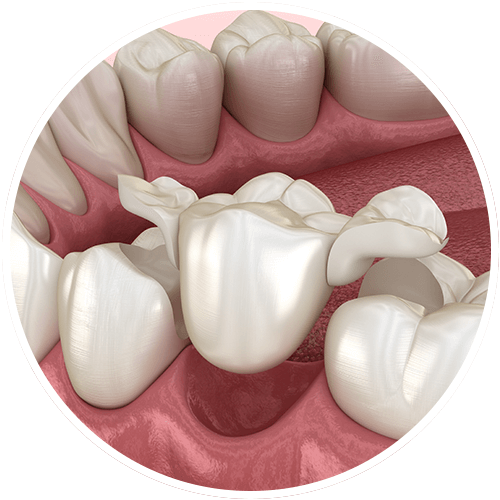 ALL-PORCELAIN
All-porcelain dental crowns are dental crowns that are made entirely out of porcelain. They are generally preferred to metal crowns because they look more natural and blend in more seamlessly with the teeth surrounding them. Additionally, porcelain is a strong and durable material that can last for many years with proper care.
METAL
Metal dental crowns are made out of a variety of different metals, such as gold, palladium, titanium, or silver alloys. They are highly durable and can last for many years, but they can also be noticeable due to their metallic color. Metal dental crowns are generally used when aesthetics are not a priority, such as in the back of the mouth.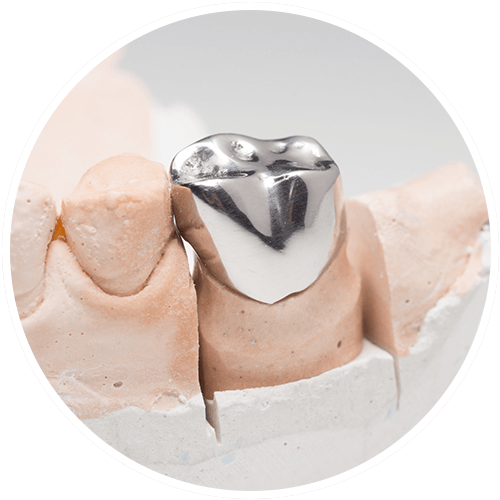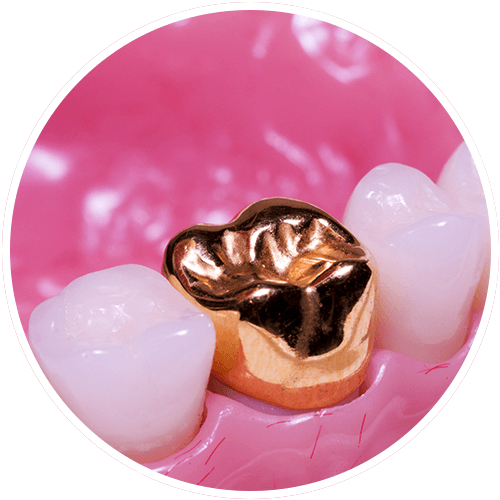 GOLD
Gold dental crowns are metal dental crowns that are made out of gold, either alone or alloyed with other metals. They are strong and highly durable, able to last for many years. Gold dental crowns are more noticeable than porcelain dental crowns due to their gold color, but they are still a popular option as they can blend in better with the surrounding teeth than other metals.
IMPROVE YOUR SMILE AND ACHIEVE OPTIMUM DENTAL HEALTH
Are you in need of dental crowns and bridges to restore your damaged or missing teeth? Look no further! We offer affordable, reliable treatments that can help improve the appearance of your smile while preventing further dental issues. Contact us today to schedule an appointment and start the journey towards your beautiful, healthy smile!
CROWNS & BRIDGES EL CAJON, CA
FREQUENTLY ASKED QUESTIONS
Have burning questions on crowns and bridges and their benefits? All your questions about crowns & bridges answered below
How do I care for my crown and/or bridge?
To ensure your crown and/or bridge lasts as long as possible, it is important to practice good oral hygiene habits. Make sure you brush your teeth twice daily and floss at least once a day. Additionally, make sure to visit the dentist for regular cleanings and checkups. It is also important to avoid eating hard or sticky foods that can cause damage to the crown and/or bridge.
Why do I need a dental bridge?
A dental bridge is used to restore missing teeth by bridging the gap between two healthy teeth while also restoring your bite and smile. Bridges can help to prevent other teeth from shifting out of alignment, as well as reduce strain on the jaw muscles. Additionally, bridges can improve the look of your smile, making it easier for you to speak and chew.
What is the difference between a crown and a bridge?
A crown is a restoration that covers a tooth to restore its shape, size, and strength. A bridge is a dental restoration that replaces one or more missing teeth in a row by joining an artificial tooth to surrounding teeth. The false tooth, called a pontic, is held in place by abutment teeth that are usually crowns.
How long will a crown or bridge last?
On average, crowns can last anywhere between 5 to 15 years and bridges can last 5 to 15 years with good oral hygiene. Some crowns and bridges may last longer than this depending on the material used, how well they are taken care of, and other factors.

DENTAL IMPLANTS
Dental implants are artificial replacements for missing teeth. They are typically made from titanium and surgically inserted into the jawbone to provide a secure, long-lasting solution for tooth replacement. Dental implants can be used to replace a single missing tooth or multiple teeth, or to support dentures.

ALL-ON-4 DENTAL IMPLANTS
All-on-4 dental implants are a treatment option for people who have lost most or all of their teeth. The All-on-4 technique uses just four dental implants to support a full arch of replacement teeth, which can be either fixed or removable. This approach can be a more cost-effective and time-efficient option than traditional implant-supported dentures, and it can also provide better stability and functionality for the patient. Additionally, All-on-4 dental implants can also be a good option for patients who have a limited amount of jawbone and are not candidates for bone grafting.

DENTURES
Dentures are removable prosthetic teeth used to replace missing teeth. They usually consist of an acrylic base that fits over the gums and artificial teeth made from porcelain or plastic. Dentures can be full or partial and may need to be adjusted or replaced as your mouth changes with age.
PREVIEW OUR DENTAL OFFICE IN EL CAJON, CA
VIRTUAL OFFICE TOUR
Book online to get a new patient offer
IN EL CAJON, CA, STUNNING SMILE TRANSFORMATIONS
BEFORE & AFTER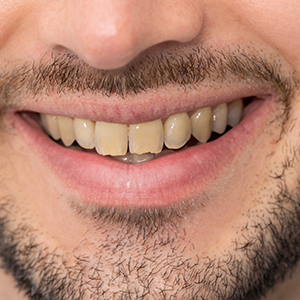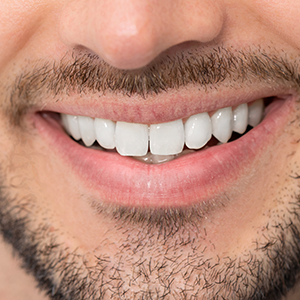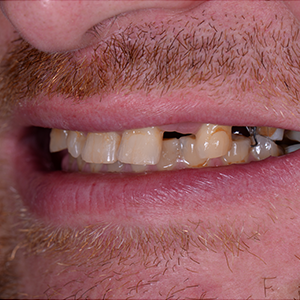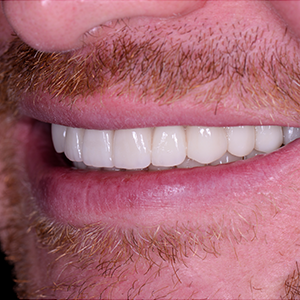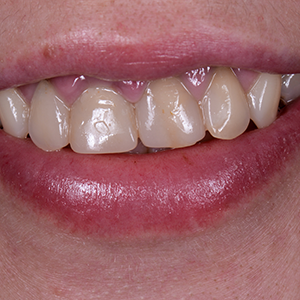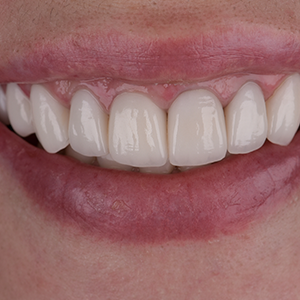 OFFICE HOURS
Mon – Thu 8am – 5pm
Friday 8am – 2pm
Sat – Sun Closed
Location
290 E Douglas Ave. El Cajon, CA 92020
PROFESSIONAL AFFILIATIONS
We are proud members of these dental organizations and accreditations in El Cajon, CA